Education CAS Noor resigns, Join's Raila Odinga's Azimio
Technical education Chief Administrative Secretary (CAS) in the Ministry of education Hassan Noor has resigned.
He plans to run for governor of Mandera on the ODM ticket. Previously, Noor worked in the Ministry of Sports and Culture.
He thanked President Uhuru Kenyatta for the opportunity, which he said allowed him to devote his life to serving Kenyans.
"While deployed to the ministry of education, the enrollment in our tertiary institution quadrupled," Noor said.
During his tenure, he said he worked to improve access to high-quality education. He boasted about returning the Safari rally while working in the sports ministry.
"We also ensured that our athletes competed in international championships bringing in more medals, and earning thereby improving their livelihoods," he added.
He refuted the notion that the main parties in Northeastern are the UDM and the Upya party.
"There's no party reserved for anyone in the country, Kenya is a democratic country and everyone is competing based on philosophies and ideologies," Noor said.
The former CAS has pledged to support his preferred presidential candidate, ODM party leader Raila Odinga.
If elected, Noor has pledged to bring significant change to Mandera County.
"I assure them improved livelihoods and I will initiate development projects," the Governor hopeful said.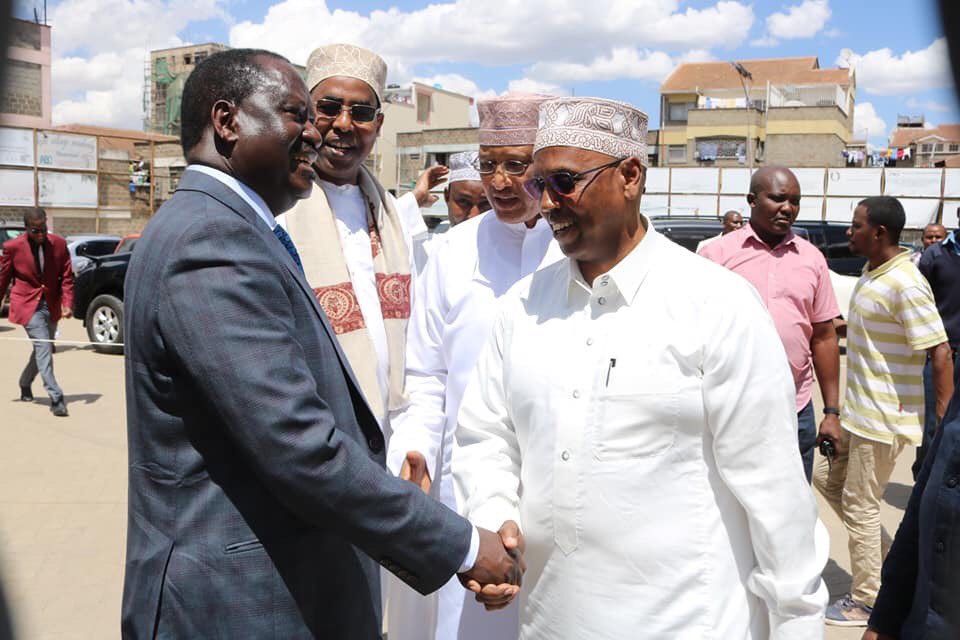 In response to whether elders have endorsed his bid, he welcomed his competitors and stated that he has the blessings of the people of Mandera.
"We have them, they have endorsed us and therefore we are among the many who are going to be competing so we are equal to the task," he added.
Noor will run for governor for the second time after losing the election to Governor Ali Roba in 2017.
The Speaker, CAS, businessman Adan Haji Issack, and banker Ali Kiti have all expressed interest in succeeding Roba.
East African Community (EAC) Cabinet Secretary Adan Mohamed resigned on Monday, February 8, to focus on the upcoming August 9 General Election.
In a public statement, Mohamed stated that he was interested in the Mandera gubernatorial seat and wanted to devote time to campaigning.
He thanked the President for the opportunity and outlined some of his accomplishments in the Ministries he served in.
---
Also Read:
---
"I take this opportunity to thank H.E. the President for the opportunity to serve the great people of Kenya under his leadership over the last 9 years as Cabinet Secretary.
"During this period, we have achieved significant milestones in the Ministries of Industry and Trade, Agriculture and finally in East African Community and Regional Development. Some notable achievements include the development of Kenya's Industrialisation Roadmap, the pioneer National Export Strategy as well as negotiations and conclusion of key trade agreements," he explained.
Education CAS Noor resigns, Join's Raila Odinga's Azimio