Top 10 Special Needs Candidates In 2021 KCPE Results.
Thorn Grove Academy's Bethany Tahillah Migosi was the top Special Needs student in the 2021 Kenya Certificate of Primary Education (KCPE).
CS Magoha, who announced the results, also provided a breakdown of the performance of students with special needs.

Migosi received 417 points out of a possible 500 points in the results released by Education Cabinet Secretary on Monday, falling three points short of the top student in 2020, who received 420 points.
CS Magoha also stated that the number of candidates with Special Needs who took the exam was lower than in 2020, with 2,483 students compared to 2,675 students in 2020.
There were a total of 1,013 candidates with physical disabilities, and 734 with hearing impairment.
The following is the complete list of the top ten Special Needs candidates:
1. Bethany Tahillah Migosi, Thorn Grove Academy (417).
2. Grace Neema Katana, Havilah Academy Mtwapa Primary School (407).
3. Kamau Jackson Ndegwa, Muthiria School (401).
4. Musyoka Kings Kevin, Kathonzweni A.I.C (401).
5. Migosi Dominic Sese, Mau Narok (401).
6. Maina Lleyton Njagi, Ol'Kalou Disabled (399).
7. Otieno Barack Onyango, St.Cecilia Olare (399).
8. Mwachofi Elnora Mkawaindi, De Paul Catholic School Kamulu (397).
9. Philip Karani, Likoni School for the Blind (397).
10. Dorcas Cherono, St.Sofia Kapchepobkeny Primary School (396).
Education Cabinet Secretary George Magoha released the Kenya Certificate of Primary Education exam results for 2021 on Monday.
A total of 11,857 students received 400 or higher.
Candidates with special needs who scored between 300 and 399 in 2021 outperformed those who scored between 300 and 399 in 2020.
In 2021, 337 candidates with special needs received scores ranging from 300 to 399, up from 318 in 2020.
---
ALSO READ:
---
The number of students who took exams under unusual circumstances, including those in hospitals, was 1,067, a decrease from 1,255 in 2020.
CS Magoha confirmed that Kenya Sign Language had a comparable performance over the last two years (2021 and 2020).
"The overall examination performance has improved compared to 2020," CS Magoha said.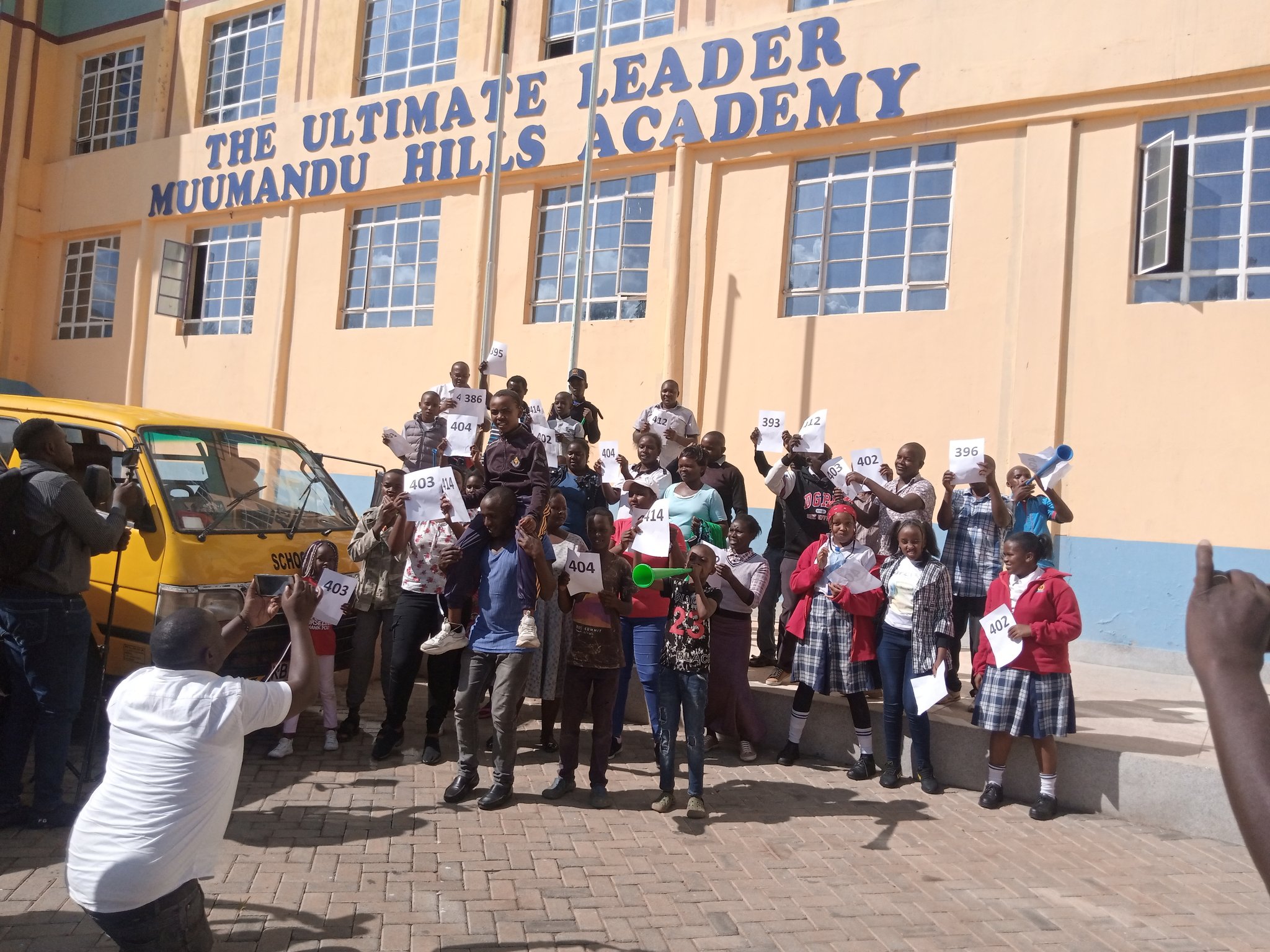 Top 10 Special Needs Candidates In 2021 KCPE Results