Teacher Arrested Over Fake Facebook Death Post About TSC CEO Nancy Macharia.
A primary school teacher has been arrested after posting on Facebook that Teachers Service Commission (TSC) Chief Executive Officer Nancy Macharia was dead.
According to a statement issued by the Directorate of Criminal Investigations (DCI) on Sunday, January 23, the teacher, identified as Jeremiah Mwavuganga Samuel, 31, was apprehended after extensive investigations.
On Saturday, January 22, he was apprehended at Makueni County's Makutano Shopping Centre in Nzaui.
"A male teacher who authored a Facebook post using a fake account purporting to be that of the Teachers Service Commission and alleging that the commission's Chief Executive Officer was dead has been arrested.
"Jeremiah Mwavuganga Samuel, 31, a teacher at Musiini Pry Sch in Makueni County was arrested yesterday at the county's Makutano Shopping centre in Nzaui," read the statement in part.
His pursuit and subsequent arrest were the result of an extensive forensic analysis to identify the suspect, which was handled jointly by DCI Emali and Crime Research and Intelligence Bureau detectives.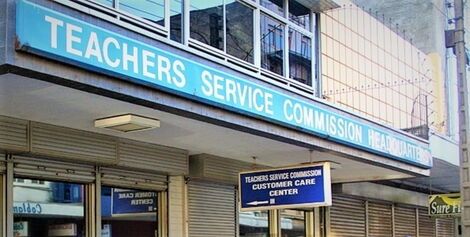 Mwavuganga, a four-year teacher at the school, was arrested and found in possession of the handset used to create the viral post. It was also confirmed that the Facebook account used was his.
The suspect, who was born and raised in Wundanyi, Taita Taveta County, was escorted to DCI Headquarters, where he is being charged.
Mwavuganga is scheduled to appear in court on Monday, January 24.
In response to his arrest, DCI issued a stern warning to those who abuse social media platforms by posting deceptive messages.
---
Also Read:
---
According to the agency, the sensational messages are frequently intended to cause abject humiliation, blackmail, and defraud.
"Any such information that is punishable by law. Such contemptible conducts will be investigated and perpetrators brought to book," warned the statement.
Teacher Arrested Over Fake Facebook Death Post About TSC CEO Nancy Macharia