Parents Complain About Low Number Of Male Teachers In Primary Schools
The lack of male teachers is a recurring theme in educational debate. Female numerical dominance in teaching has been identified as a problem in a number of countries.
Arguments for more male teachers in schools are frequently linked to concerns about boys' problems in schools. This debate has also been linked to concerns about boys' underachievement, which is not a new issue.
Concerns have been raised by parents and residents of Nyeri Central sub-county about staffing parity in mixed primary schools, with some having all-female teachers.
Despite the fact that the number of female teachers is relatively high in many schools in the sub-county, some schools have no male teachers at all.
Kiganjo and Ndurutu primary schools, for example, have had no male teachers since 2020.
According to resident Brian Githinji alias Teckno, the boys are now without a male figure to guide and listen to them.
"As the students approach Class 6, 7, and 8, they are in their adolescence and puberty stage and they will need guidance and counseling. The most appropriate person to do so should be a person of the same gender as the pupil," he said.
When male students have issues that should be addressed by a male, the schools are forced to seek assistance from the institution's night guards.
Githinji stated that when some boys do not have father figures at home to guide them, male teachers usually fill the void.
He asked the Teachers Service Commission's staffing officers to look into the matter.
During a recent visit to Nyeri, George Magoha told the media that there has been a problem with ensuring gender balance in schools across the country because a large number of teachers are female.
---
Also Read:
---
Magoha, on the other hand, said it was still good for students because they needed mother figures at that age, but added that the ministry was doing everything possible to ensure there were teachers of both genders in secondary schools.
"For high school, there is a good mix. If you go to a boys' school, you will find a few female teachers there to provide the mother figure connection," he said.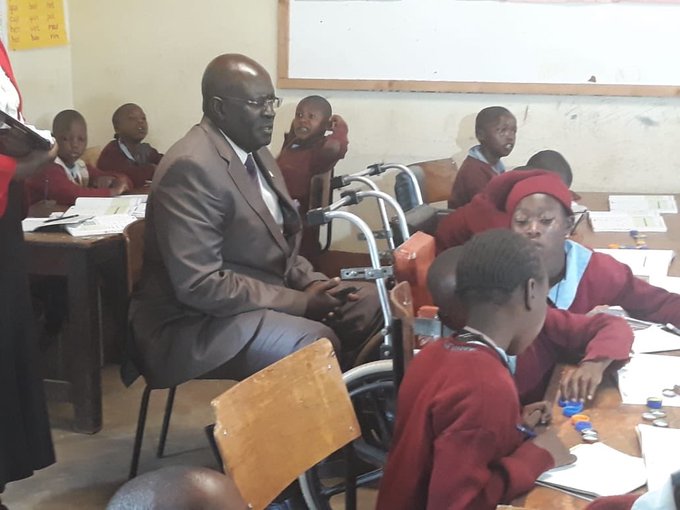 Parents Complain About Low Number Of Male Teachers In Primary Schools