How Salim Rashid, a top student turned into Isis butcher.
From an obedient, prayerful, academically focused, and harmless young man, the 'A' student turned into a terrorist.
Salim Rashid Mohamed, the emerging local face of international terrorism networks, has his father's, hopes of becoming a renowned engineer.
The 28-year-old, an Islamic State of Iraq and Syria (ISIS) butcher and fugitive from justice with a Sh10 million bounty on his head, face a lengthy prison sentence after being apprehended in the Democratic Republic of the Congo last Friday.
He was apprehended with two other associates in Beni, a city in the northeastern DRC, by the Armed Forces of the Democratic Republic of the Congo, who suspected him of being a member of the Allied Democratic Forces.
Salim's descent into the criminal underworld was so subtle that none of his family members realised. He turned down an opportunity at the Jomo Kenyatta University of Agriculture to pursue a degree in engineering after being named the best candidate in Form Four exams at Aga Khan High School.
Mr Mohamed claims that his son simply stated that he was "not interested."
This academic change by the top-scorer did not bother his family, and after much persuasion, his father enrolled him at the Technical University of Mombasa for an engineering course, which he did not complete.
His father, who still didn't smell a rat, enrolled him in a computer course at a local college. His life, on the other hand, appears to have taken a dramatic turn after interacting with computers, with his friends observing him moving from one cyber to the next.
Terror Links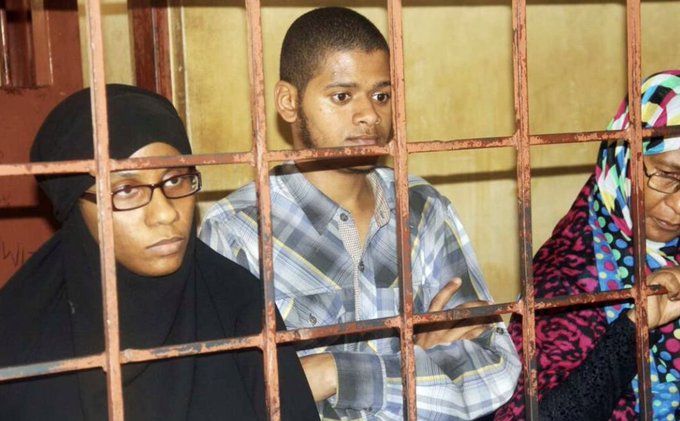 At the same time, international terror networks such as Al-Qaeda, Al-Shabaab, ISIS, Boko Haram, and others were busy recruiting fighters and adherents online, prompting the Kenyan government to warn parents to be cautious.
Salim's friends believe the computer hot button paved the way for him to join the terror networks of ISIS DRC and ISIS Mozambique.
According to police investigations, computers assisted Salim in locating an ISIS-affiliated terror cell in Kwale, a group in which he became immediately interested.
He initiated online communication with the group, but he also visited Kwale on unspecified missions. His father, who had not noticed any changes in his son's character up to that point, decided to send him to Turkey for further studies.
But his stay in Turkey was brief, with all hell breaking loose. Salim was deported from Istanbul in 2016 after it was discovered that he had abandoned his studies in order to play in the ISIS top-flight league in Syria.
He was with another woman suspected of being a terrorist when he was apprehended and returned to Kenya to face terror-related charges. The terrorism case dragged on for nearly two years before he was acquitted near the end of 2017.
In 2019, he was arrested in Kwale with explosive making materials, which shocked the family once more. Terror cells in Kwale have been linked to increased radicalization of youth in Coast, with recruits fleeing to Somalia or Central African countries, according to security agencies.
Salim was charged with belonging to Al-Shabaab and possessing explosives and later walked free after being held in prison for months and being granted a Sh1.5 million bond.
He later vanished, a month after another terror suspect, Juma Athman Mwengo, was gunned down by anti-terror police in Kwale.
Juma, like Salim, was arrested and charged with possessing explosives prior to his death in 2017. Mr Mohamed stated that on the day he vanished, Salim had gone to evening prayers as usual but never returned, as was his custom.
In Kenya, Salim was one of five terror suspects for whom the Directorate of Criminal Investigations offered a Sh10 million reward on November 9, 2021, to anyone with information leading to their arrest.
He is facing two terror-related charges, including membership in a militant group and possession of explosives.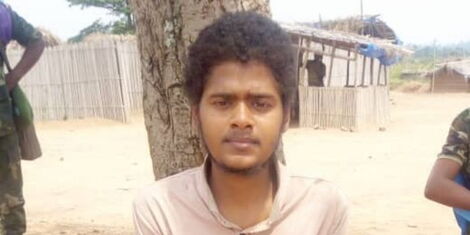 How Salim Rashid, a top student turned into Isis butcher