75,000 First-Year Students Miss HELB Loans
The Higher Education Loans Board (HELB) has revealed the number of first-year university students who have not received government loans.
On Thursday, February 3, HELB Chief Finance Officer Mary Wachira testified before the National Assembly Committee on Education that more than 75,000 first-year students had not received government loans.
She explained that first-year students starting at various universities in September 2021 will have to wait until the National Treasury reimburses HELB Ksh3 billion.
The government's failure to release funds to students early enough makes the first years of learning difficult because most students, particularly those from low-income families, rely on loans to pay for tuition and living expenses.
According to the legislators, the delay risks forcing some freshmen to postpone their studies because most institutions of higher learning require students to pay full semester fees in order to be admitted.
"Right now, we have 75,000 first-year students who are yet to be funded and we require Ksh3 billion to process their applications," the HELB Chief Finance Officer stated.
Students who are affected will be forced to use alternative sources of funding to pay for their tuition, housing, and maintenance.
HELB provides loans ranging from Ksh35,000 to Ksh60,000 per year per student, depending on their economic background and needs.
Ksh8,000 is wired directly to the university as tuition fees, with the remainder sent to the beneficiary's bank account in two equal instalments covering the first and second semesters.
However, the total amount released by HELB has decreased from Ksh43,000 to Ksh37,000 for the majority of students.
---
Also Read:
---
Aside from the delayed release of funds, the government agency cited default payment as one of the factors that contributed to freshers missing out on the loan.
This has also resulted in budget cuts and increased reliance on the Treasury.
At the height of the pandemic, over 100,000 former university students defaulted on their HELB loans, a factor attributed to salary cuts and job losses.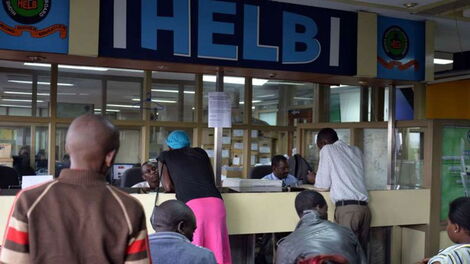 75,000 First-Year Students Miss HELB Loans