Ministry To Allocate More Resources To Day And Sub-County Secondary Schools.
Dr Julius Jwan, Principal Secretary (PS) for Early Learning and Basic Education has emphasized the importance of allocating more resources to Day and Sub-county secondary schools.
Dr. Jwan stated that such a cadre of schools is responsible for up to 75% of secondary school students, implying that more resources should be invested in them.
"It is in our interest to empower the same schools to have enough infrastructure and as you have seen with the way we are implementing the Competency Based Curriculum (CBC), we don't discriminate on the big and small schools," added the PS.
He went on to say that the priority was to ensure that the Day schools, which serve a larger number of students, are well-equipped so that students get what they deserve in any other school.
The PS made the remarks yesterday during the commissioning of a new CBC classroom at Simotwet Mixed Day Secondary School in Eldama Ravine, Baringo County.
Dr. Jwan praised the school for setting high standards and stated that such schools should be equipped because they serve the lion's share of Kenya's secondary school students.
"We are very happy that incidentally this is the first CBC classroom to be completed in Baringo County," he said.
Dr. Jwan expressed the government's gratitude to the Project Oversight Committee, which was led by the Deputy County Commissioner (DCC), Assistant County Commissioner, Education Officers, and school leadership.
He then addressed the issue of insecurity in other Baringo Sub-counties, including Marigat, assuring that the issue is being addressed by the security docket and will be dealt with appropriately.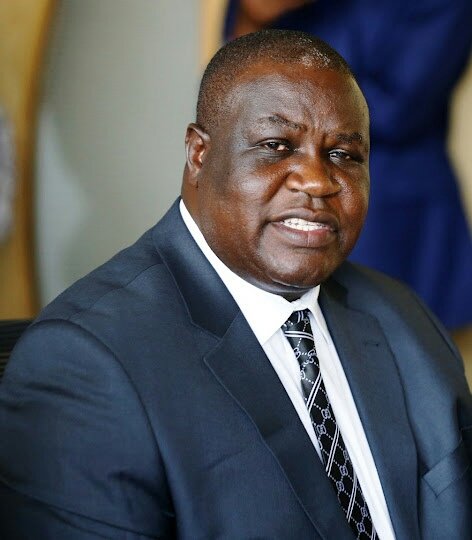 The PS stated that the exam will begin on time and that the CBC will proceed as planned.
He went on to say that the CBC is a conceptual framework for teaching and learning, and he expressed hope that the CBC will be able to be rolled out to the next level by next year.
Dr. Jwan went on to say that because approximately 72 to 75 percent of learners are enrolled in Day Schools, it is critical to empower schools to have adequate impartial infrastructure development in the CBC project. In addition, Day Schools have received the same level of attention as other popular 'big' schools.
He stated that the priority is to ensure that the Day Schools that accept up to 75% of the students are also well-equipped.
---
Also Read:
---
The PS also stated that the Education Ministry appreciates efforts made through the Constituency Development Fund (CDF) and any other agencies willing to support learning in small schools.
Dr Julius congratulated the students of Simotwet Secondary School for not engaging in disruptive behavior such as arson, which has been reported in schools recently.
He urged the candidates taking the national exams to be confident in their abilities because they had been taught and prepared.
Ministry To Allocate More Resources To Day And Sub-County Secondary Schools.