First CBC Classroom Complete As Ministry Aims To Complete 10,000 By March.
The Ministry of Education opened the first completed Competency-Based Curriculum classroom in Meru County on Friday.
Paul Kagira, the Ministry's officer in charge of Human Resources, opened the classroom at Ruiga Girls High School in Central Imenti Sub-county on behalf of Cabinet Secretary George Magoha.
Mr Kagira was accompanied by area MP Kirima Nguchine as he inspected ongoing classroom construction, 35 of which were at the roofing stage.
"Meru County is ahead of other counties. We are very proud of the school management and contractors for the work," he said.
Kagira stated that outstanding contractor payments were ready at the National Treasury.
Meru County was given 388 CBC classrooms.
He also praised the Central Imenti National Government-Constituency Development Fund for its contribution to the construction of new classrooms.
Nguchine stated that the new CBC classrooms, as well as those funded by his NG-CDF, will improve education standards in the region.
The government anticipates that the over 10,000 CBC classrooms being built across the country for the admission of junior secondary school students will be completed by March.
Prof. George Magoha, Cabinet Secretary for Education, stated that 54 classrooms have already been completed and are ready for use, with the remaining ones nearing completion.
Magoha stated after commissioning the completed CBC classroom at Gatundu Secondary School in Gatundu South Sub County that in terms of construction completion rates, Mandera county leads at 60%, followed by Garissa at 54%, Kitui at 53%, and Siaya at 48%.
Kitui has completed 13 classrooms, while Siaya has completed four.
He stated that 76 percent -100 percent of the classrooms are almost finished, with 51 percent -75 percent completed up to the roofing level. 26 percent to 50 percent of classrooms have already been walled, and 25 percent of those being built as storey buildings have reached the slab level.
According to the CS, the Ministry of Education will increase monitoring to ensure that all classrooms are completed on time.
"Overall, we are impressed by the progress. However, we want to ask contractors to be faster to be able to complete works in time. Our original plan was to complete in April but I'm now very sure that we shall complete this by the beginning of March, before the national exams so that we can begin the 2nd phase at the end of April when we shall have completed marking the exams," he said.
He warned the contractors building the classrooms in Nairobi that they were moving too slowly and warned them not to be swayed by political forces.
"Nairobi still has no completed classroom and we shall make sure that nobody plays politics with this classroom issue in Nairobi," he warned.
He assured contractors that they would be paid on time once the work was completed, and he threatened officers who would obstruct payment efforts with dire consequences.
---
Also Read:
---
"We reassure the contractors that payment will be made directly to them by a maximum of two days. Any officer found to stand in the way of the process of paying contractors that they will receive severe sanctions," he said.
In accordance with the new curriculum, the government intends to build 10,000 classrooms in order to admit Grade 7 students to junior secondary schools in January of next year.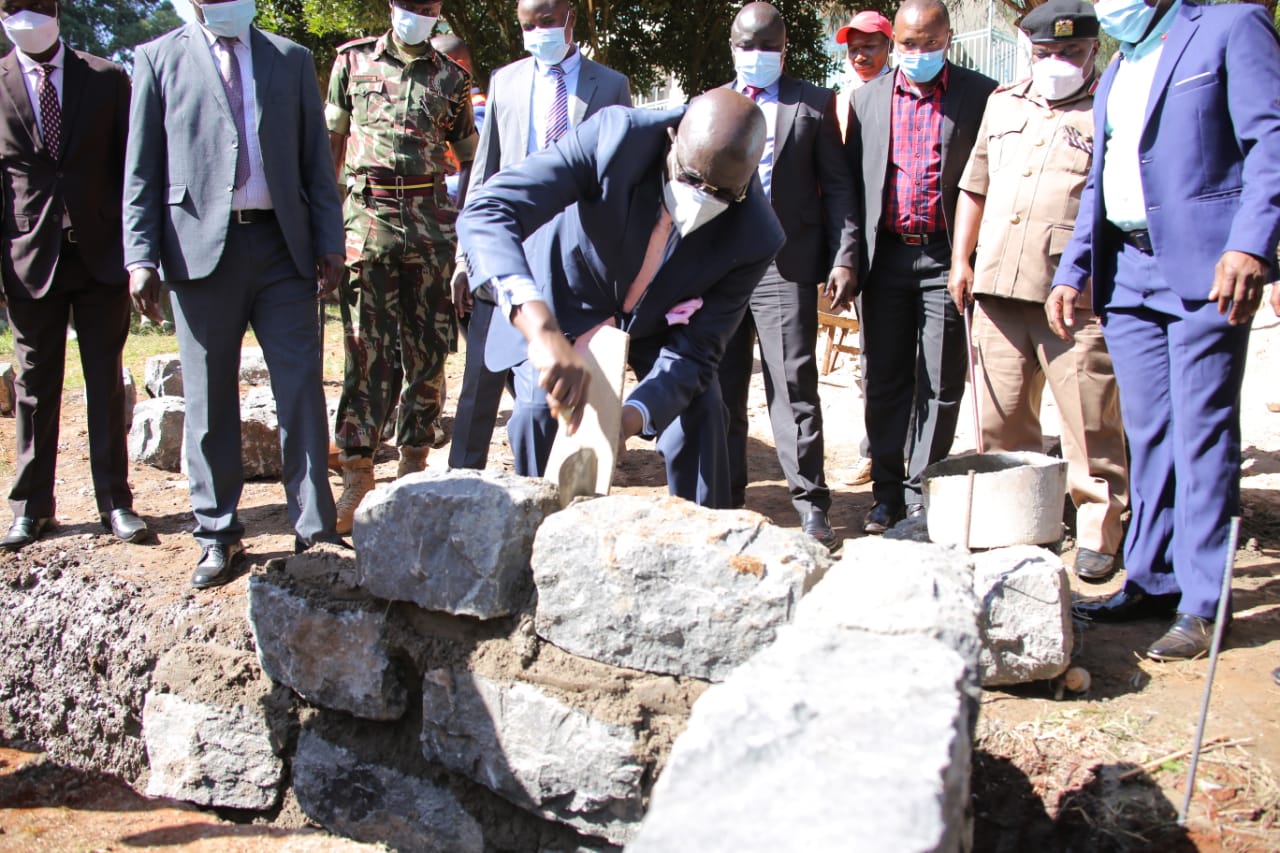 First CBC Classroom Complete As Ministry Aims To Complete 10,000 By March.