Amani Clubs in Schools to Promote Peaceful Coexistence.
The National Cohesion and Integration Commission (NCIC) has partnered with the Teachers Service Commission (TSC), the Ministry of Education, and Amani club representatives to develop peace-related measures in schools in order to reduce incidents of student hostility.
The project was launched in response to widespread indiscipline in secondary schools across the country in 2021 and early 2022.
The NCIC Commissioner, Dr Danvas Makori, stated during the conference and training of peace coordinators at the Semara hotel in Machakos town that the formation of Amani groups in schools will facilitate harmonious cohabitation among students from different parts of the country.
"We understand that establishing Amani clubs in our communities, particularly in schools, will allow individuals to live in harmony because education is universal. There is a need to reduce hostility in the institutions in order to create a more conducive learning atmosphere," said Dr Makori.
The NCIC Commissioner stated that through Amani clubs, they will ensure that students and teachers collaborate to resolve their issues in order to avoid chaos.
"Many schools reported indiscipline-related concerns last year, and Amani organizations will guarantee that students and teachers address their differences amicably to avoid additional disruption," noted Makori.
He warned politicians to stop abusing young people, particularly students in school and those about to take final exams.
"As the school year draws to a close, I want to call on politicians to stop abusing children in their political campaigns. We will take action against any politician who engages youngsters and students in violence," warned Dr Makori
On his part, Kahi Indimuli, Chairman of Kenya Secondary School Heads Association (KSSHA) and Principal of Machakos Boys High School, stated that the goal of having Amani Clubs in their schools is to ensure that students are trained to maintain peace from an early age.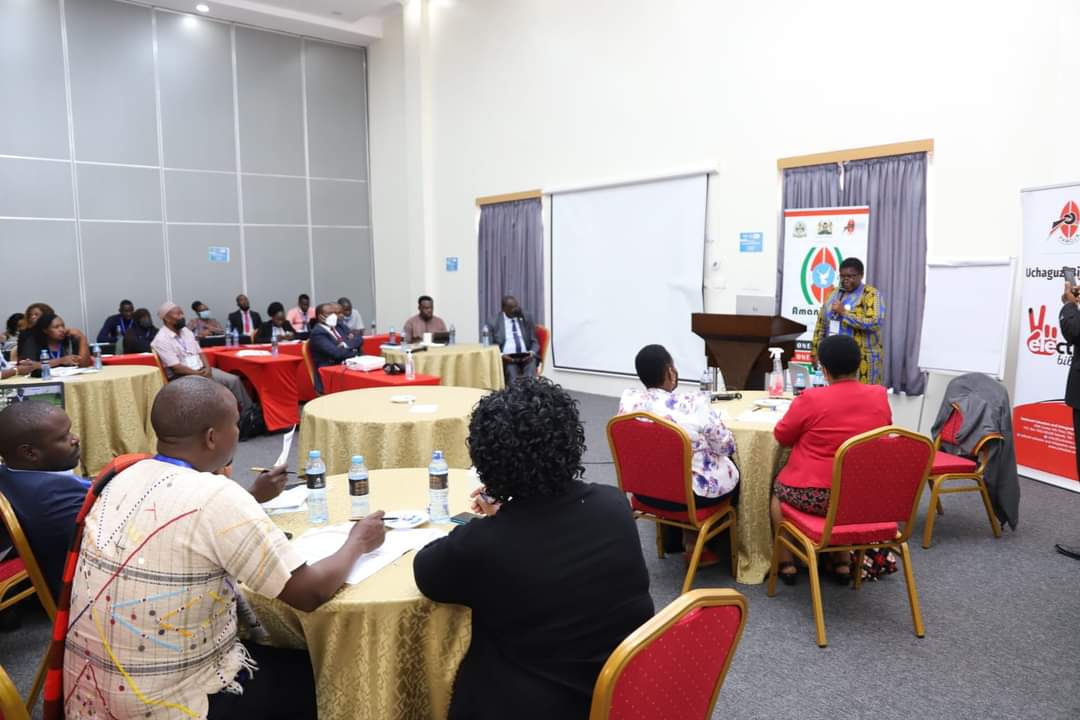 "The objective of having Amani clubs is to ensure the students are trained from an early age to embrace peaceful coexistence either in or out of school," said Indimuli.
However, he noted that there have been numerous challenges in schools, such as school fires, hostility, and property destruction. Indimuli went on to say that it is time to focus on how to resolve conflicts in various institutions, which is where Amani clubs come in.
He stated that the coordinators from the 47 counties, as well as other national officials, have been trained and will establish Amani clubs in their respective institutions.
---
Also Read:
---
"During this time of election period we want to continue to use the clubs to educate the students that even when out there, they should not get involved in activities of violence but become peace ambassadors," added Indimuli.
In a similar vein, the Chairman of Amani Peace Club, Mr Kimani Kibe, stated that the importance of yearly training for peace club coordinators is to improve peace in their learning institutions.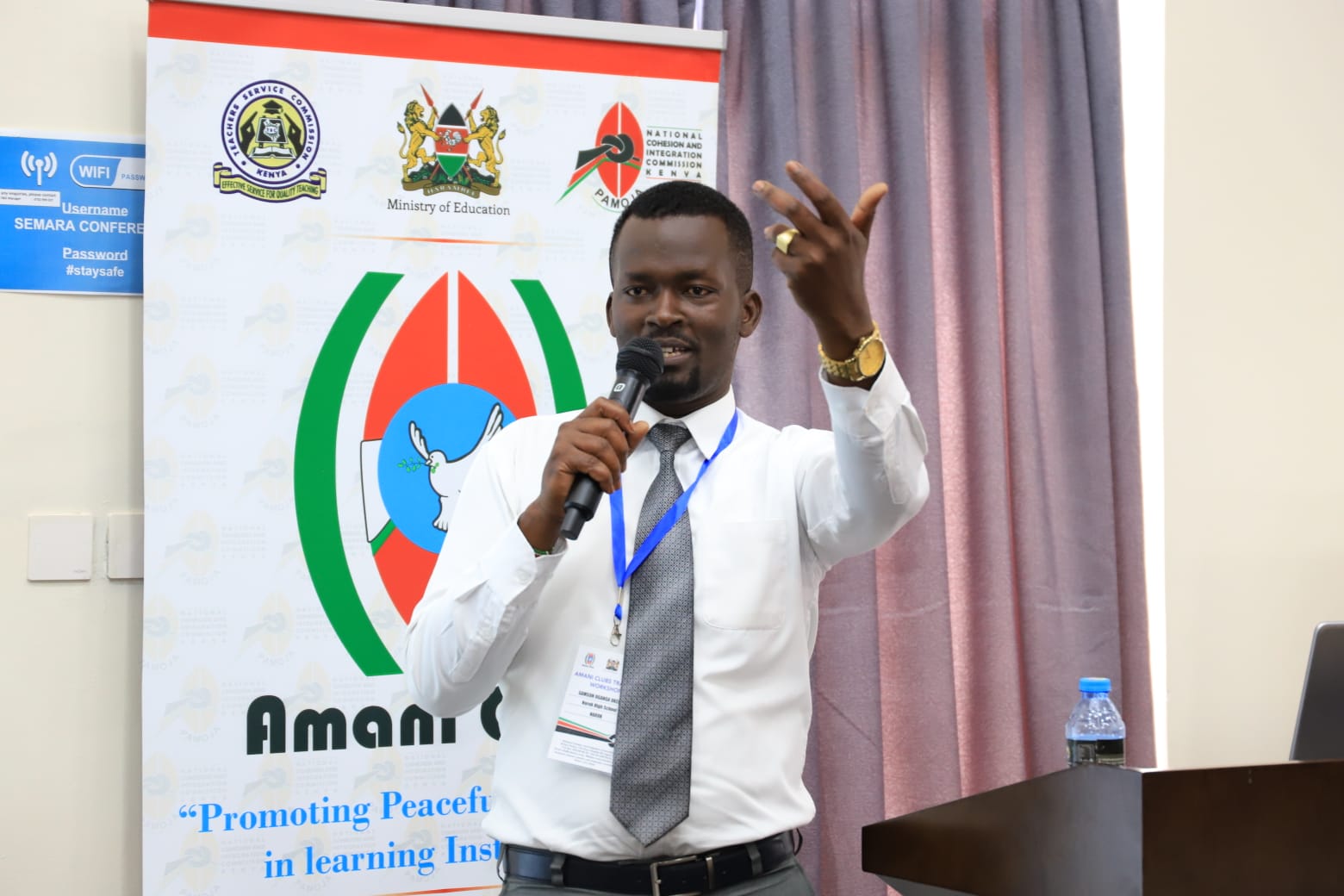 Amani Clubs in Schools to Promote Peaceful Coexistence