Parents Should Embrace CBC And Allow Children To Develop Their Talents.
Nina Ogot, an afro-acoustic musician, has urged parents to embrace the Competency-Based Curriculum (CBC) and allow their children to develop their musical abilities.
In an exclusive interview with KNA, Ogot stated that talent nurturing is critical in today's world and that giving children space will be very beneficial in their future.
"Parents should encourage their children on doing art and music as they also provide them with quality education. They should not be barriers to talent development," noted Ogot.

Ogot began her primary school education at Nairobi Primary School before her parents transferred her to Loreto Convent Msongari because she was so interested in music and art, which were not available at the previous school.
She was inspired by a catholic nun who taught her how to play the piano at Loreto Convent.
"Actually it is my teacher at Loreto who inspired me a lot. She was a catholic nun and I really appreciate her efforts in building me, "she said.
Ogot stated that her talent was accepted and fully embraced by her parents, which was a significant factor in shaping her future career choice.
The veteran journalist began her career with Radio France International Kenya before joining Royal Media as a presenter on Radio Citizen's Afrodizia musical show and Citizen TV's Wedding Show.
She acknowledged that Radio France International assisted in sharpening her music on the cultural agenda because she was heavily involved in cultural and artistic events in Nairobi and Mombasa.
According to Ogot, music has been her passion since childhood, but she has also dabbled in journalism and communication due to her love of languages.
"I wanted to do music since I was young. I prefer it above all. I however got into communication because of my love for languages and I didn't want to dump it along the way," she explained.
Ogot goes on to say that she has gotten this far because of her parents' willingness, and she urges parents not to stop their children from doing what they want.
"My parents saw the talent in me and loved uplifting girls. Today's parents should also do the same, embrace change and make their children follow what they are passionate about," she declared.
She also challenged Africans to embrace local languages and communication systems that facilitate effective musical composition.
The former TV host promoted music as a "salad," saying that it transcended language and brought people of all backgrounds together.
"Music goes beyond language and rhythms and people have really embraced this. I urge for more," she said.
Furthermore, she stated that it was through her hard work and God's intervention that she was able to survive the Covid-19 pandemic, primarily through online concerts.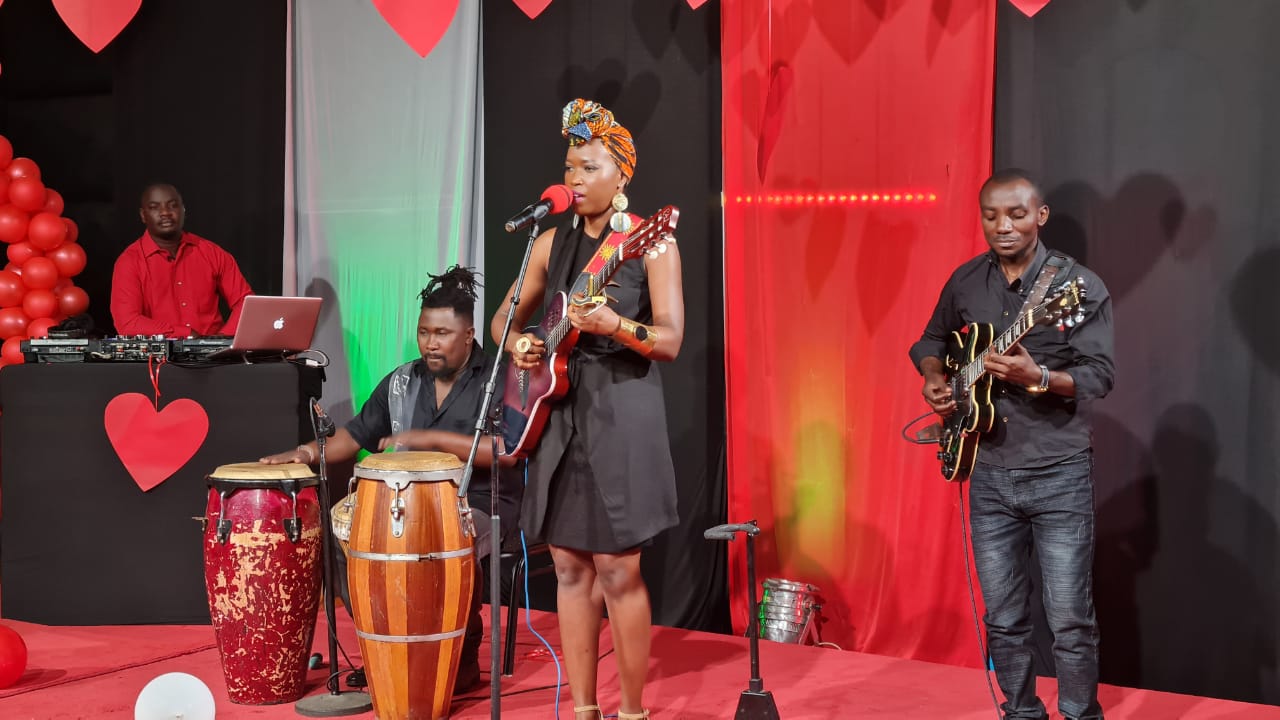 "It was a miracle to some point, and also hard work. I have to move an extra mile and engage in online concerts," she mentioned.
Ogot noticed a gender imbalance in the music industry and encouraged talented girls to join and play instruments in order to gain opportunities. She currently leads a 13-piece band with only two women playing instruments, one of whom is from France.
"If you are a girl, there is a wide gender imbalance, girls don't play instruments as they actually should. Playing instruments and singing is a very good combination," she explained.
---
ALSO READ:
---
She uses stage performances to encourage girls to enter the industry by providing opportunities in Nairobi and Kisumu during concerts.
The Mama Grace Onyango social hall is preparing to host the musician when she makes her debut in Kisumu on Friday.
Parents Should Embrace CBC And Allow Children To Develop Their Talents