Merging Schools Headache As Schools Race Against The Clock To Avoid Student's Disruption During Exams.
Preparations for primary and secondary national examinations are complete, with over 2.1 million candidates scheduled to take exams in the coming days.
However, merging schools with fewer than 30 candidates remains a challenge, as affected schools race against the clock to ensure that students' preparations are not disrupted.
Currently, less than 30 candidates are available at over 170 schools. Education Cabinet Secretary George Magoha has directed that schools with fewer than 30 students merge with nearby schools to save students from having to travel long distances to examination centers.
The court upheld the merger regulation by overturning a petition opposing the rule of 30 students per centre.
According to Jonson Nzioka, chairperson of the Kenya Primary Schools Head Teachers Association (KEPSHA), schools with fewer candidates have already been identified and registered with the public schools where their students will take the exams.

Kenya Certificate of Primary Education (KCPE) examinations will be held between March 7 and March 10, while Kenya Certificate of Secondary Education (KCSE) examinations will be held between March 11 and April 1.
According to Kenya National Examination Council CEO David Njegere, 831,015 candidates will take the KCPE in 2021, up from 752,981 in 2020, a 9.39% increase.
According to Njegere, 1,215,507 candidates will take the KCSE this year, up from 1,191,752 last year, representing a 2.75 percent increase.
---
Also Read:
---
"This is attributed to the 100 per cent transition the government has been implementing. The trend we have seen is a clear indicator that the growth in enrolment, transition and retention is very high," said Njegere.
Nancy Macharia, CEO of the Teachers Service Commission, stated that the commission had identified and vetted 242,406 teachers who will serve as invigilators, supervisors, examiners, and center managers during the 2021 national exams.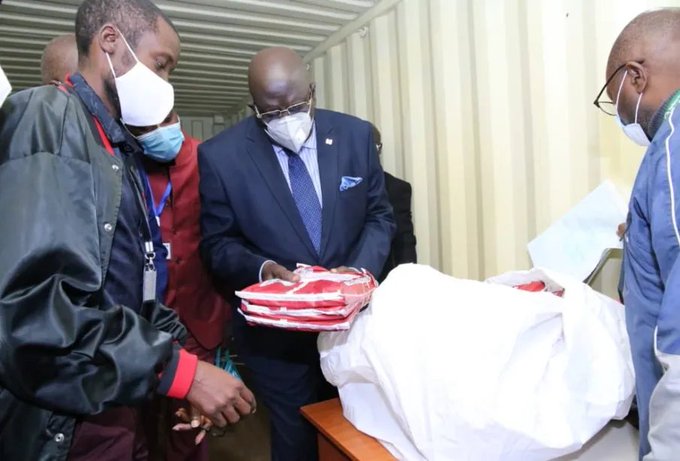 Merging Schools Headache As Schools Race Against The Clock To Avoid Student's Disruption During Exams