Magoha Roots For TVETS Training.
Prof George Magoha, Cabinet Secretary for Education, has called for the country's Vocational and Technical Training (VTT) to be strengthened in order to reposition the sector as a key player in economic development.
He stated that the sector was critical in addressing the country's rising unemployment by providing specially tailored programs to address various needs and challenges.
Magoha stated that the demand for plumbers, electricians, technicians, and artisans was increasing, challenging learners to capitalize on the demand and acquire the skills needed to fill the gaps.
The CS attributed the shortage of cadre workers to Kenyans' perception that some jobs were superior to others.
"We must tell our people that every job is important. At TVET institutions, you can develop skills that can address an existing problem in the community and in turn secure employment," said the CS.
Magoha challenged TVET institutions to develop industry-oriented programs to address gaps and ensure graduates secure jobs during the 9th Graduation Ceremony at Kisumu National Polytechnic.
He added that the Competency-Based Education Training (CBET) implemented at the institutions was critical in preparing learners for the needs of the industry and that the new system would enable more TVET graduates to secure jobs.
"We must move away from the examination oriented system and impart skills in our learners to ensure that they are competent to face the work environment," he said.
Kisumu Governor Prof Anyang Nyong'o has requested that the government halt the conversion of TVET institutions into universities.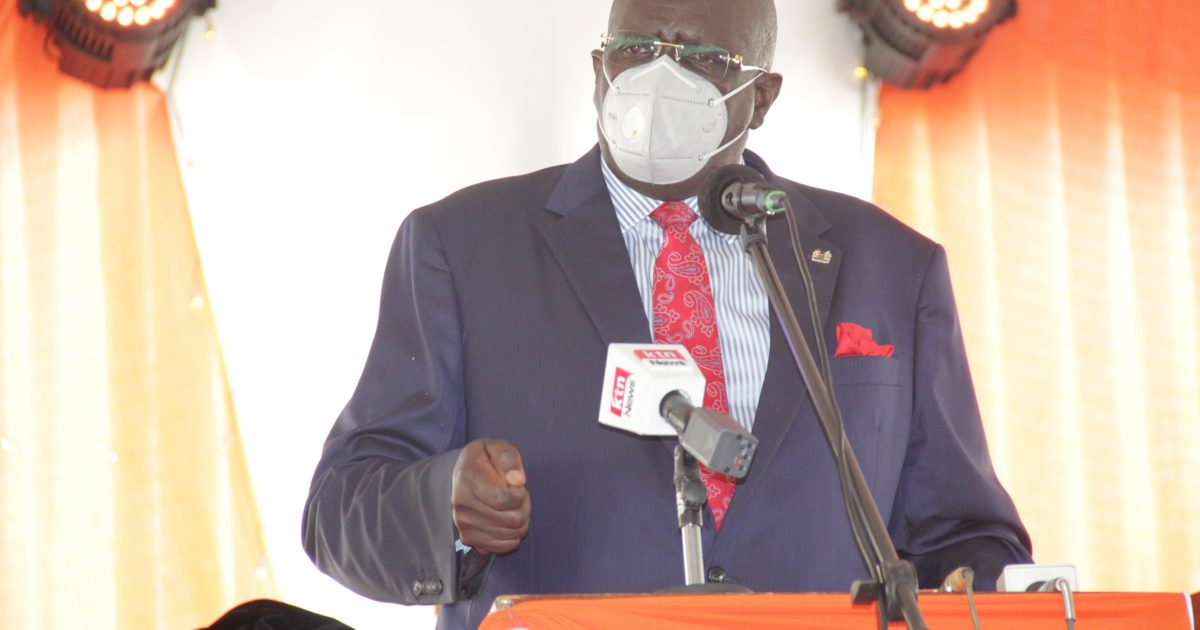 He added that the institutions play an important role in addressing various skill gaps in the country and that his county government is expanding VTCs to increase enrollment.
"We established six VTCs in fiscal year 2020-2021, bringing the total to 26." "We are providing bursaries and scholarships to deserving students in order for them to attend our institutions," he explained.
He revealed that the County Government has disbursed Sh205 million this fiscal year to assist needy students at the institutions. 3,781 polytechnic students received certificates and diplomas in a variety of fields.
---
ALSO READ:
---
Catherine Kelonye, Chief Principal of Kisumu National Polytechnic, stated that the institution has developed quality industry-driven courses, with enrollment increasing from 5,000 in 2018 to 10,000 in 2021.
She praised the support of various industries in the area for helping to shape the programs and make the institution's graduates competitive in the job market.
Magoha Roots For TVETS Training