Knut Launches Recruitment Drive To Increase More Members.
The Kenya National Union of Teachers (Knut) has launched a recruitment drive in order to expand its membership.
The union is also attempting to re-enter teachers who left the union due to the union's strained relationship with the Teachers Service Commission (TSC).
From a national membership of approximately 300,000 teachers, the union was reduced to a pale shadow of its former self due to a massive exodus of teachers who cited frustrations as a result of the union's bad relationship with their employer.
The union's woes were exacerbated by leadership squabbles, which resulted in the resignation of its Secretary-General, Wilson Sossion, a nominated MP.
Secretary-General of the union's Trans Nzoia chapter, George Wanjala, convened a meeting of leaders from the county's eight regions on Saturday with the goal of resolving issues that have led to many members leaving the union.
The steering committee included union representatives from Cherang'any, Kaplamai, Township, Kwanza, Endebess, Saboti, Kiminini, and Central regions, as well as the union chair, secretary, treasurer, and their deputies.
Wanjala stated that the mass exodus was caused by TSC's decision to promote teachers who were not union members at their expense.
He did, however, reveal that the union had improved its working relationships with TSC and that all teachers, union or non-union, were receiving promotions without discrimination.
"We are all aware that we had a poor working relationship with TSC but we have put efforts to improve on this, and it is progressing well. We want to assure our members and those who wish to enlist that there is no cause for alarm in the union as we have mended our fences with TSC," said Wanjala.
KNUT Gained More Than 6000 Teachers In Two Months
According to officials, at least 6,000 teachers rejoined the Kenya National Union of Teachers (Knut) in two months.
By the end of October 2021, the union's membership had risen to 18,000 members. Knut had only 12,000 members when the union held elections in June.
"We have noted a trend where teachers are scrambling to return to the union since the employer reopened the Third Party TPAY portal where teachers can exit or re-join union," said Oyuu.
Union officials had hoped that TSC would restore the union register as it was in June 2019 at the time of the Knut elections. Knut had 187, 471 members at this point, paying the union Sh144 million in union dues each month.
However, as the dispute between the union and the employer heated up in July and August of the same year, Knut received no union dues.
In October, the membership fell to 110, 000, and in November, it fell to 105, 000. Knut's membership had shrunk to 12,000 by June of this year, when it held national elections.
TSC has long fought the perception that it was behind the mass exodus of Knut teachers.
TSC was accused by Knut officials, led at the time by Wilson Sossion, of interfering with the union's register by engaging in activities that reduced membership.
---
Also Read:
---
TSC chief executive Nancy Macharia, in a report to MPs, explained that teachers were left on their own after it was revealed that a court ruling on Career Progression Guidelines (CPG) that the employer was implementing denied them new salary benefits.
Dr. Macharia stated that her commission was powerless to overturn the court's decision.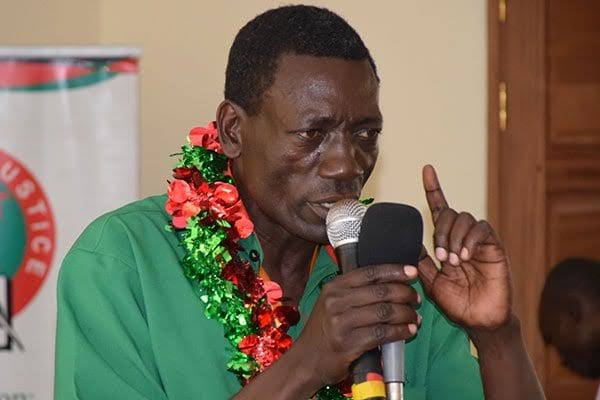 Knut Launches Recruitment Drive To Increase More Members