HELB Boss Ringera Blames Treasury For Delayed Loans Disbursement.
Higher Education Loans Board (Helb) CEO Charles Ringera has blamed the National Treasury for the delayed disbursement of student funds, as senators summon him in the midst of a public outcry.
Ringera told the Star on Thursday that the delayed-release was not the institution's fault, and that the funds' release was contingent on exchequer disbursements.
"This (money) was held back because of delays by the Treasury. The other ones we pay as institutions open," he explained.
The CEO of the Higher Education Loans Board, on the other hand, stated that the first batch of funds has already been distributed to various institutions.
Ringera spoke in the midst of a ferocious uproar from students and the general public, which resulted in his summons by a Senate committee.
Embakasi East MP Babu Owino, a former student leader at the University of Nairobi, threatened to mobilize students for a mass demonstration last week in protest of the loans' delayed-release.
He abandoned the plan, however, after Helb announced a partial release of funds to various institutions for students' tuition fees.
Ringera is scheduled to appear before the Senate's Education Committee after Nandi Senator Samson Cherargei requested intervention from the House to release the funds.
He claimed that the students, the majority of whom come from low-income families, are suffering untold hardship as a result of the excessive delays in disbursing the funds.
The CEO will brief the Senate on Helb's financial situation and state whether the institution can meet its financial obligations to students.
The lawmaker also wants the CEO to explain the Board's interventions to help students who are awaiting disbursements.
He stated that the majority of the students rely entirely on Helb's assistance with fees and maintenance.
Helb provides loans to students enrolled in both public and private universities, as well as technical and vocational schools.
---
Also Read:
---
Government-sponsored students are paid a capitation of Sh70,000, which is paid directly to universities, and they are expected to cover the rest of their expenses with the loan they receive from Helb.
The government distributes capitation based on the number of students enrolled and the cost of university courses.
According to the model, the government should ideally cover 80 percent of the unit cost, with students and institutions bearing the remaining 20 percent.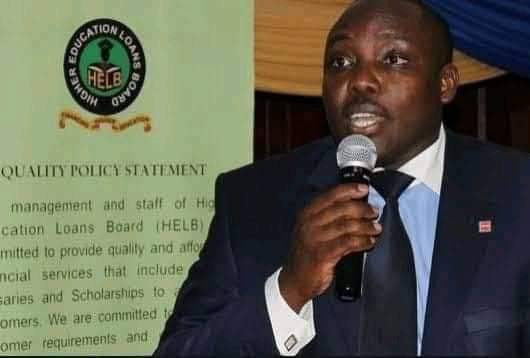 HELB Boss Ringera Blames Treasury For Delayed Loans Disbursement.